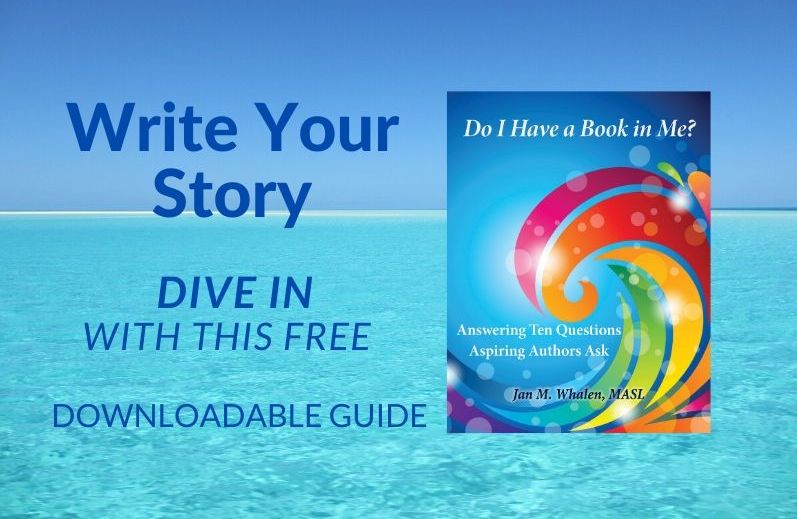 The conversation lights up whenever I tell someone I'm a book shepherd. Usually I hear, "I've often thought about writing a book," and even more often, "I've been told I should write a book." As we chat, questions come up about the whole writing/self-publishing world and it's fun to give my perspective on the who, when and how books come to be published. It hardly seems possible that 10 years have passed since I began assisting authors–one of the great joys of my life.
In my opinion, it's a perfect time to write a book. In case you think you might be too young, or have a dull life or maybe you've always hated English class—-in other words, you think that writing a book would never happen in your lifetime, I have an offer for you. It's a FREE Guide called: Do I Have a Book in Me? Answering Ten Questions Aspiring Authors Ask.
This Guide is waiting for you right here on my website. Just fill out the form on the right to get the answers to your questions. I trust it's an offer you'll love—and perhaps you'll see that you actually do have a book in you, after all!