Coaching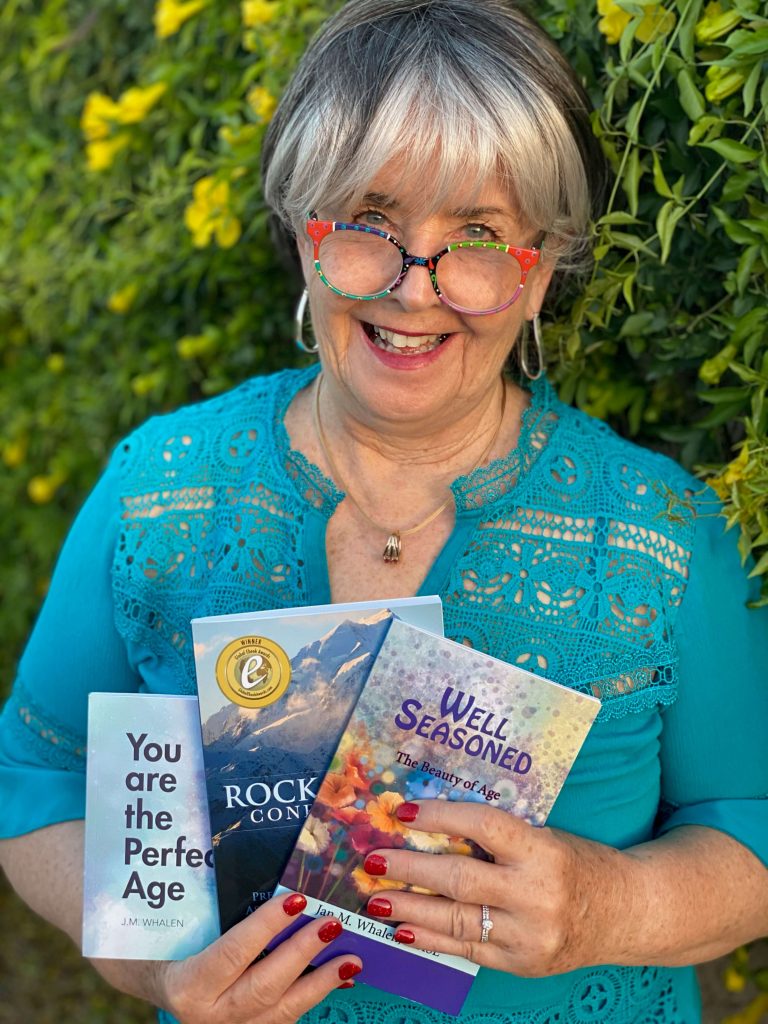 Coaching for people who want to write their story
Jan Whalen helps women, active seniors, grandparents, and/or anyone who has a desire to tell their story. She guides people in writing their story and leaving a legacy. Jan does this through one-on-one discovery sessions, group workshops, and writing classes. Here are some things that people get out of this experience…
A jump-start in writing the story of your life
Remembering the forgotten lessons
Reflection of your patterns of friends, jobs and life events
Discovering the benefits of your "bad" days, or years

Understanding the origin of your values

Uncovering antidotes/examples to use for job interviews

Help with writing your Bio

Understand your "Why"
Quotes from past clients who have been through this coaching…
"This was a chance to remember things I'd experienced but forgot."
"Understanding myself and my motivations and those who were important to me."
"Being able to finish that sad story to discover how I turned the lemons to lemonade."
"This helped me realize I'm resilient and quite strong."
Presentation Coaching
We are changing the world—one VOICE a time. It is important to be confident of who you are and what you bring to the "table" in a business or social setting. Our coaching sessions will uncover a wealth of the Rock Solid You that has been developing over your lifetime.
The first step in the WhalenVoices process is to identify your major presentation strengths from our list of sixteen basic competencies. Understanding your unique blend of experiences, talents and abilities allows for greater impact in any speaking arena. Any distracting habits will be addressed, yet our approach is to focus on what you do well naturally; what you bring to the platform, the job, the conversation.  We explore your past experiences, present goals and plan for future speaking venues.
We understand it takes confidence to speak in public. Confidence originates from within, yet is expressed through the body and voice, even under pressure. We work with you to develop mental and physical strategies to overcome apprehension; you shift from being a presenter to an advocate, from dependency to self-mastery.
Understanding the needs and expectations of your audience is vital for tailoring your message for maximum connection and impact. We help you master the art of communicating effectively with the four action archetypes in your audience. You will learn ways to engage your audience with voice, word choice, and body movement.
Message Creation for Authors and Speakers
The focus of any presentation or book is the intended message. We assist you in the creation of your presentation or the table of contents for your book. We will help you modify a standard presentation to fit the audience, your voice and presentation style. We can also help…
Authors:
Day of discovery
Manuscript evaluation
The process of self-publishing your book
Speakers:
Dress rehearsals
Analysis of former presentations/ manuscripts
Attendance/evaluation of your presentation
WHY WORK WITH US…
All work is confidential
We have over 25 years of experience
Programs are tailored and flexible
What Our Clients Are Sayings
I want to extend to you my deepest appreciation. You have taught me a great deal and I thank you for that. Thanks for caring and supporting me. I hope I can somehow touch as many people with the love that you unsuspectingly give.

Taking your class was the best motivator and confidence builder I have ever experienced. You relate so well to people and impart enthusiasm for what you are teaching that we learn from you without knowing it, and develop self confidence in the process. Thanks so much for taking the time to share your talents with me!

I wanted to pass along this note to tell you how much I enjoyed working with you over the past three weeks. Your program "Presenting Yourself with Confidence" was both fun and educational. I feel like I now have a solid base to work with when preparing to give a business presentation. Especially helpful were the videotaping sessions, where I was able to see what things I was doing right and what areas I needed to work on. It is one thing to received constructive criticism from your peers, but it is an entirely different ball game to actually see yourself in a speaking situation.

I must thank you for the fantastic presentation training! Over the years my position has required me to do a lot of presentations and I feel as though your training provided me with the essential information to advance my communication skills. For the first time I feel as though I received the "meat and potatoes" information that I was able to implement immediately."The one-on-one training helped direct my energy and knowledge to improve my ability to communicate with others on a personal level and for large group presentations. I was very impressed with the concepts you shared with me. The training sessions were very enjoyable and will help me communicate more effectively plus allow me to actually enjoy speaking to a variety of groups."Again, Jan, it was a pleasure receiving training from you. I look forward to one of your upcoming seminars. You truly have the ability to bring out the best in everyone!

Jan Whalen has developed a system of tapping into the confident voice in anyone. I am no longer nervous before and during presentations, plus I feel like I can really connect with the audience. Jan launched me into a new level of communication.

To anyone who may consider a Life Coach, I endorse Jan Whalen. You may ask yourself: will Life Coaching help me? Good question. Yes it will. You will stretch yourself and find personal dimensions that are priceless. Jan has a gift for the subtle. You will wonder if what she is asking is going to help you? I say yes. Whatever she provides will help you. Trust is her imperative; you will benefit as I have. You are worth it.

Jan Whalen has a wonderful ability to help me show up for my audience when I speak. Jan's work is not only about helping you be effective – it's about helping you be confident and engaging. She honors the individuality in each of us. She helps me surprise myself.

I've always wanted to do more public speaking but was too afraid. With Jan's help, I have now given several presentations, most recently in front of a group of hundreds of people.

Jan Whalen has a particularly unique talent as a presentation coach. As a coach she is able to encourage and help develop that inner being that is so necessary to share when doing public presentations.

When I asked Jan Whalen to observe one of my presentations and help me improve, I didn't expect to "enjoy" the process! After all, who wants to hear what they did wrong? But what I heard–and felt–from Jan was so positive, so insightful, useful and graceful that I wanted the critique to continue. I'm still not quite sure how she does it, but it works, and I got rave reviews for my next speech. My advice is to work with Jan immediately. She is a master coach.

I have been a fan of Jan's work for more than ten years. Jan is creatively wise, incredibly insightful and has a way of holding up a mirror that feels welcoming–all which makes her a trusted and valued leadership coach.