Contact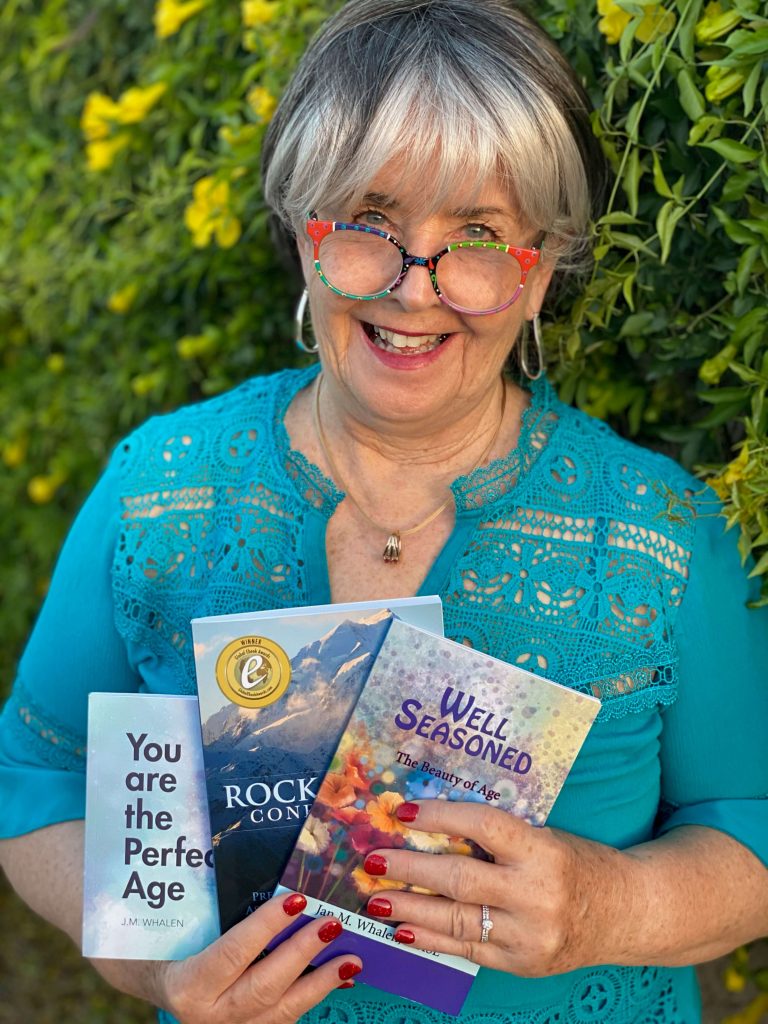 We look forward to hearing from you
Please contact us for any general comments or questions; Private or group coaching; about the development or publication of your book.
Phone: +1 (623) 466-5067  | E-mail: jan@whalenvoices.com
[contact-form-7 404 "Not Found"]
What Our Clients Are Sayings
I want to extend to you my deepest appreciation. You have taught me a great deal and I thank you for that. Thanks for caring and supporting me. I hope I can somehow touch as many people with the love that you unsuspectingly give.

Taking your class was the best motivator and confidence builder I have ever experienced. You relate so well to people and impart enthusiasm for what you are teaching that we learn from you without knowing it, and develop self confidence in the process. Thanks so much for taking the time to share your talents with me!

I wanted to pass along this note to tell you how much I enjoyed working with you over the past three weeks. Your program "Presenting Yourself with Confidence" was both fun and educational. I feel like I now have a solid base to work with when preparing to give a business presentation. Especially helpful were the videotaping sessions, where I was able to see what things I was doing right and what areas I needed to work on. It is one thing to received constructive criticism from your peers, but it is an entirely different ball game to actually see yourself in a speaking situation.

I must thank you for the fantastic presentation training! Over the years my position has required me to do a lot of presentations and I feel as though your training provided me with the essential information to advance my communication skills. For the first time I feel as though I received the "meat and potatoes" information that I was able to implement immediately."The one-on-one training helped direct my energy and knowledge to improve my ability to communicate with others on a personal level and for large group presentations. I was very impressed with the concepts you shared with me. The training sessions were very enjoyable and will help me communicate more effectively plus allow me to actually enjoy speaking to a variety of groups."Again, Jan, it was a pleasure receiving training from you. I look forward to one of your upcoming seminars. You truly have the ability to bring out the best in everyone!

Jan Whalen has developed a system of tapping into the confident voice in anyone. I am no longer nervous before and during presentations, plus I feel like I can really connect with the audience. Jan launched me into a new level of communication.

To anyone who may consider a Life Coach, I endorse Jan Whalen. You may ask yourself: will Life Coaching help me? Good question. Yes it will. You will stretch yourself and find personal dimensions that are priceless. Jan has a gift for the subtle. You will wonder if what she is asking is going to help you? I say yes. Whatever she provides will help you. Trust is her imperative; you will benefit as I have. You are worth it.

Jan Whalen has a wonderful ability to help me show up for my audience when I speak. Jan's work is not only about helping you be effective – it's about helping you be confident and engaging. She honors the individuality in each of us. She helps me surprise myself.

I've always wanted to do more public speaking but was too afraid. With Jan's help, I have now given several presentations, most recently in front of a group of hundreds of people.

Jan Whalen has a particularly unique talent as a presentation coach. As a coach she is able to encourage and help develop that inner being that is so necessary to share when doing public presentations.

When I asked Jan Whalen to observe one of my presentations and help me improve, I didn't expect to "enjoy" the process! After all, who wants to hear what they did wrong? But what I heard–and felt–from Jan was so positive, so insightful, useful and graceful that I wanted the critique to continue. I'm still not quite sure how she does it, but it works, and I got rave reviews for my next speech. My advice is to work with Jan immediately. She is a master coach.

I have been a fan of Jan's work for more than ten years. Jan is creatively wise, incredibly insightful and has a way of holding up a mirror that feels welcoming–all which makes her a trusted and valued leadership coach.