CEO Builds Confidence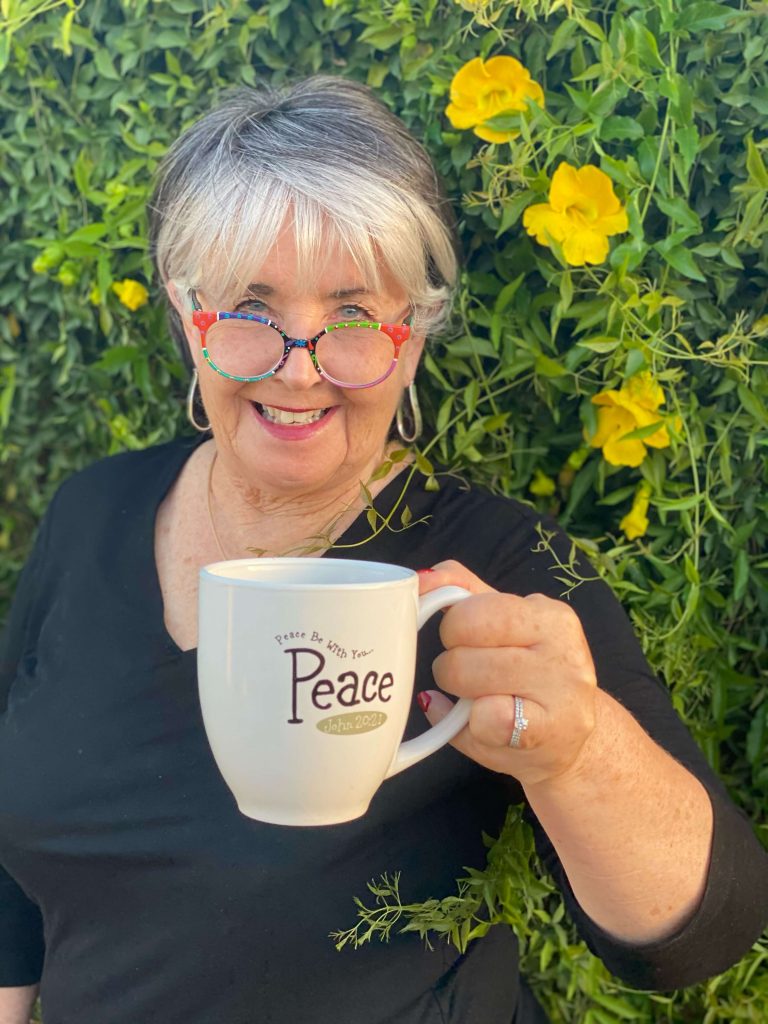 Despite the fact that Tate did not graduate from college, she worked her way up the corporate ladder in a financial services company. As the CEO, she has been asked to make presentations. She's also joined a women's club and before long, she found herself president of the group as well.
She knew she could do a great job, but did not have confidence in her vocabulary and her ability to lead public meetings so she hired me to work with her privately.
For the monthly meetings, we worked together to plan what she would say and how she'd say it. She watched videos of herself and was surprised that she didn't look as nervous as she felt.
For one particularly large meeting, we went to the banquet room at the hotel to do a dress rehearsal in front of the empty room, in order to visualize her success. She was ready for her biggest challenge. Her husband, boss and the other 300 in attendance all praised her performance. Best of all, she beamed with pride during our last session. She now trusted herself as a speaker.
Pharmacist Knows His Purpose
Doug received a request to speak to a large group of women about the topic of natural hormone replacement therapy. He was not experienced in public speaking and this astute businessman admitted he was in a panic mode.
I was curious about his fear and asked, "How many pharmacists are in this city?" He guessed there were about 1200. "So with all those choices, why did the committee ask you to speak?"
He thought for a moment and then began to itemize the reasons he was selected. It was a long list, including his interest in women's health issues. He'd even published a pamphlet for women to read on the topic. It was clear that he wanted women to be informed of the available choices so they could make informed decisions about their health.
A lightbulb went on in his head as it sunk in why he was the best person to address this topic. Of course, we practiced his presentation, yet the moment he knew his purpose, he transformed from fearful speaker to courageous advocate.
Passion for a group of people or a topic is vital. When we advocate for a cause, our words come from a deeper part of our being, and audiences sense this. My advice: Don't think of yourself as the speaker, be an advocate.
Spiritual Coach Sees Clearly
Jane is an amazing spiritual coach and the members of her church wanted her be a speaker for one of their monthly meetings. Just the mention of making a presentation upset her stomach, sometimes for days.
As we began to work together, I realized that it wasn't the fear of getting up in front of a crowd that bothered her the most; it was the fact that she could not visualize how to translate her private coaching methods in front of a group. Once we figured that out, she was more willing to face her feelings.
Needless to say, I was very proud of her when she received a standing ovation after her first presentation. She discovered she really liked the feeling she got when speaking publicly. Did all of her nervousness disappear? No, of course not. But with the taste of one successful event, she wanted to continue to do more. Knowing she had a plan made all the difference.
Insurance Association President Does it His Way
Leo owns an insurance agency. He came from a blue-collar family, but when he saw the career possibilities in the insurance industry, he gave up the tools of his father and grandfather, in order to help people feel safe in their homes and cars. He was good at his job and with lots of hard work, created a successful agency.
Like other successful people, he was asked to become a leader in the local and then state association. When he was selected as the state president, he called me to assist him in writing his acceptance speech. Since he was thousands of miles away, we spoke by phone. I wrote a first draft, and we edited my words to become his words. He practiced reading it aloud and we revised until he was confident of each word.
For the next two years, we worked together to decided not only what to say and how to say it, but more importantly, we discussed the fact that he was a pioneer, a person who built a business with no assistance from his family. I understood why he was asked to lead, but he needed to KNOW that he was worthy to hold this position of honor.
Often, when confidence vanishes, low self-esteem is the culprit. Being prepared will take care of about 50% of fear and naming your credentials and passion are vital for boosting your self-trust.
What Our Clients Are Sayings
I want to extend to you my deepest appreciation. You have taught me a great deal and I thank you for that. Thanks for caring and supporting me. I hope I can somehow touch as many people with the love that you unsuspectingly give.

Taking your class was the best motivator and confidence builder I have ever experienced. You relate so well to people and impart enthusiasm for what you are teaching that we learn from you without knowing it, and develop self confidence in the process. Thanks so much for taking the time to share your talents with me!

I wanted to pass along this note to tell you how much I enjoyed working with you over the past three weeks. Your program "Presenting Yourself with Confidence" was both fun and educational. I feel like I now have a solid base to work with when preparing to give a business presentation. Especially helpful were the videotaping sessions, where I was able to see what things I was doing right and what areas I needed to work on. It is one thing to received constructive criticism from your peers, but it is an entirely different ball game to actually see yourself in a speaking situation.

I must thank you for the fantastic presentation training! Over the years my position has required me to do a lot of presentations and I feel as though your training provided me with the essential information to advance my communication skills. For the first time I feel as though I received the "meat and potatoes" information that I was able to implement immediately."The one-on-one training helped direct my energy and knowledge to improve my ability to communicate with others on a personal level and for large group presentations. I was very impressed with the concepts you shared with me. The training sessions were very enjoyable and will help me communicate more effectively plus allow me to actually enjoy speaking to a variety of groups."Again, Jan, it was a pleasure receiving training from you. I look forward to one of your upcoming seminars. You truly have the ability to bring out the best in everyone!

Jan Whalen has developed a system of tapping into the confident voice in anyone. I am no longer nervous before and during presentations, plus I feel like I can really connect with the audience. Jan launched me into a new level of communication.

To anyone who may consider a Life Coach, I endorse Jan Whalen. You may ask yourself: will Life Coaching help me? Good question. Yes it will. You will stretch yourself and find personal dimensions that are priceless. Jan has a gift for the subtle. You will wonder if what she is asking is going to help you? I say yes. Whatever she provides will help you. Trust is her imperative; you will benefit as I have. You are worth it.

Jan Whalen has a wonderful ability to help me show up for my audience when I speak. Jan's work is not only about helping you be effective – it's about helping you be confident and engaging. She honors the individuality in each of us. She helps me surprise myself.

I've always wanted to do more public speaking but was too afraid. With Jan's help, I have now given several presentations, most recently in front of a group of hundreds of people.

Jan Whalen has a particularly unique talent as a presentation coach. As a coach she is able to encourage and help develop that inner being that is so necessary to share when doing public presentations.

When I asked Jan Whalen to observe one of my presentations and help me improve, I didn't expect to "enjoy" the process! After all, who wants to hear what they did wrong? But what I heard–and felt–from Jan was so positive, so insightful, useful and graceful that I wanted the critique to continue. I'm still not quite sure how she does it, but it works, and I got rave reviews for my next speech. My advice is to work with Jan immediately. She is a master coach.

I have been a fan of Jan's work for more than ten years. Jan is creatively wise, incredibly insightful and has a way of holding up a mirror that feels welcoming–all which makes her a trusted and valued leadership coach.